Home is where the heart is. Keep it protected with Alpha Protection home security solutions. Protecting your home has never been more affordable or convenient than with Alpha Protection. We offer a wide selection of home security and automation products for you to choose from. Alpha Protection is an authorized provider of 2Gig technologies.
Complete Home Security for New Orleans
Save money on your insurance by installing 2Gig alarm systems and keep your home protected from intrusion. Our certified installers will equip your home with the latest in security alarm solutions such as window break-in detection and motion detection systems. Every home secured with Alpha Protection deters burglars and unwanted guests keeping your family and your valuables safe from theft. Power backups and real-time monitoring services keep your home protected while you are asleep or away from home.
Monitor your home while away
Interactive video monitoring, energy management and automated home solutions will make your home smarter than ever before. Monitor and control every aspect of your home with the ease and convenience of a smartphone application. Alpha Protection is a verified distributor of automated solutions and we will help you configure your new smart home to work around your needs.
Alarms and Intrusion Detection System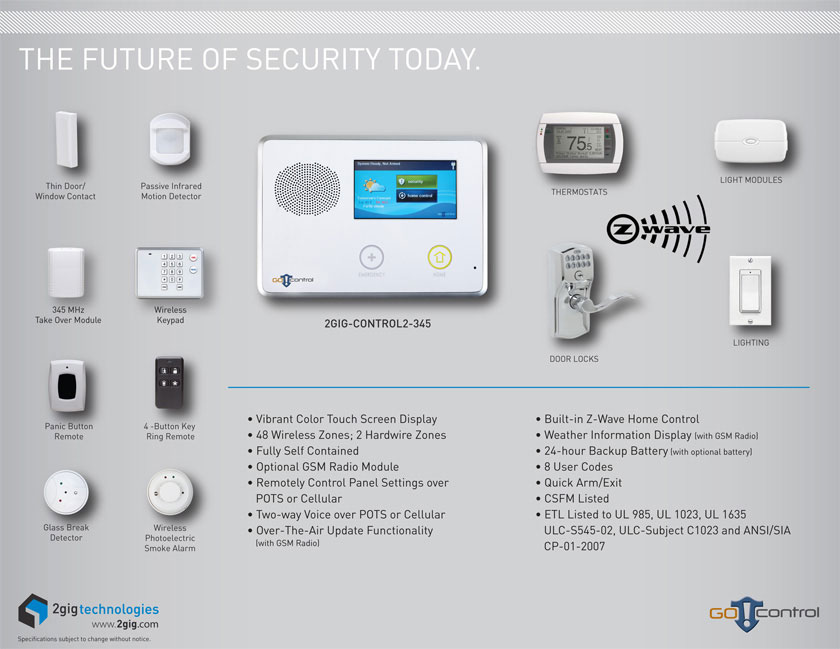 Home Security Systems
Alpha Protection alarm and intrusion detection systems are more reliable and robust than phone company alarm systems. Phone and internet lines can be severed, but with Alpha Protection's 2Gig control panel your home's safety is under constant protection. Alpha Protection utilizes GSM radio wireless connections to all security panel devices.
Instant Alerts & Intrusion Detection
Get real-time notifications by text or email to know what's happening at home, the moment it happens. Choose to receive alerts via text, push notification, email or phone call. Our Intrusion Detection Systems allow you to make security decisions on the fly at the most critical of times.
Complete Control
Alpha Protection can monitor and assure the security of windows, doors, and motion detection in all rooms of your house. When you are at work or on vacation, Alpha Protection home security systems will keep your home secure from intrusion and break-ins. An Alpha Protection sign on the front lawn is a powerful deterrent to all would-be burglars.
---
Professional 24-Hour Monitoring Services
Home Monitoring
Our Licensed Central Station Monitoring ensures professional Emergency Response for alarms or fire. In an emergency, you can speak directly to an emergency responder through your security panel, using two-way voice communication, even in the event of a power outage.
24-Hour Home Monitoring
Alpha Protection will keep your home monitored and secured even when you're not actively watching. Our 24 hour monitoring service is vigilant in the effort of securing your home and property. Our affordable monitoring services provide the best protection in the event of a fire or burglary. Emergency and police services will be notified immediately to ensure the safety and protection of your property and family.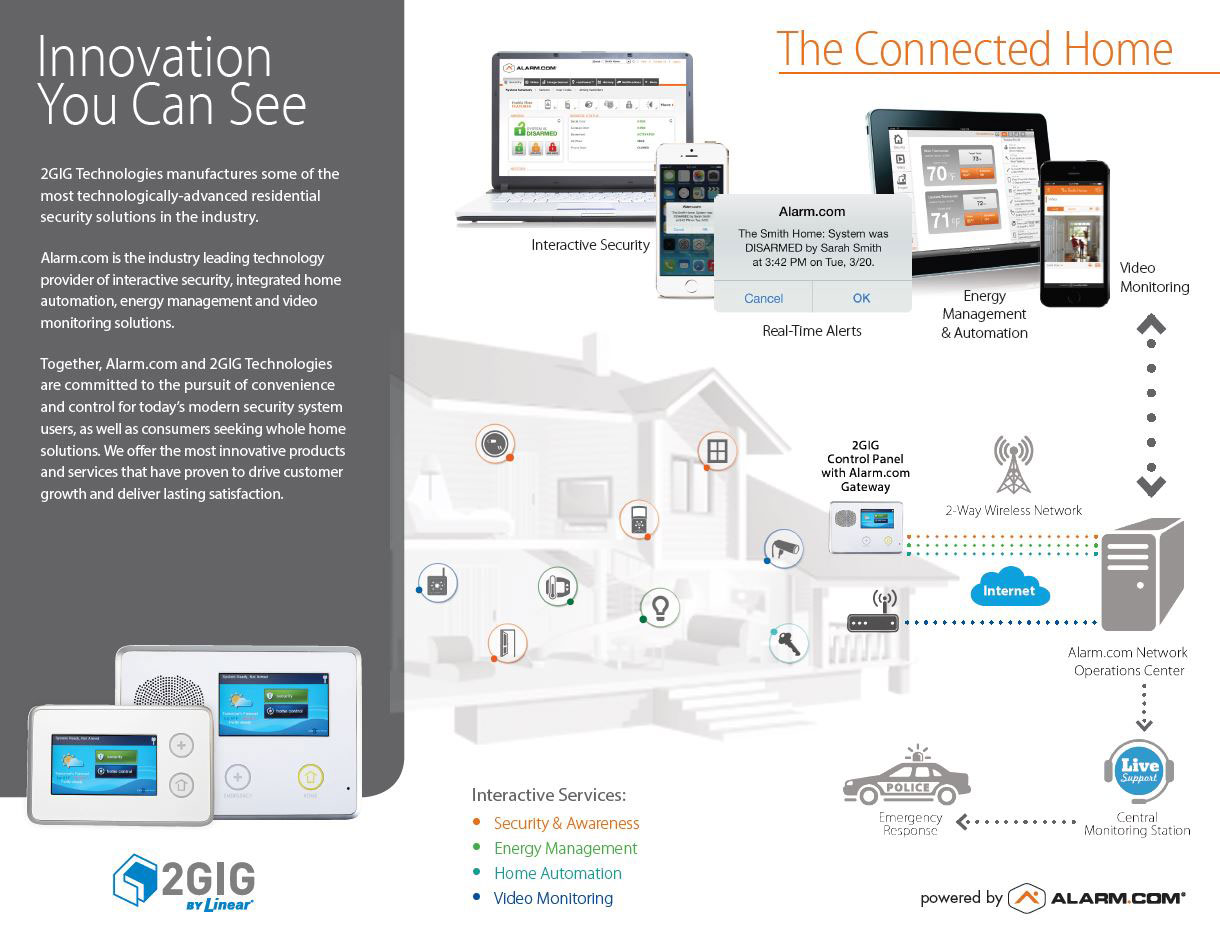 ---
Cameras & Home Surveillance Systems
Home Surveillance You Can Trust
Keep an eye on your home and your valuables with your own home surveillance system from Alpha Protection. Reliable home surveillance is your number one defense against theft and intrusion. High definition security video is the best tool to ensure justice is served in the situation of home intrusion and can be used by police investigators to identify burglars.
Surveillance system choice is the most important decision in a home surveillance system. Alpha Protection provides only the best with High Definition and IP security cameras. Our installers will get your system running smoothly and quickly with no hassle to you. Let our security experts analyze your home for the best camera angles to keep your home under surveillance even while you are away from home.
Monitor your home while away and live worry-free while allowing maid services and pool cleaners to operate without the need for you to be there. Make sure the kids and your pets are safe and sound with remote video monitoring from your computer or smart-phone with automated on-line backups.
We service all areas of Greater New Orleans and the North Shore. Give us a call today or Request Services: